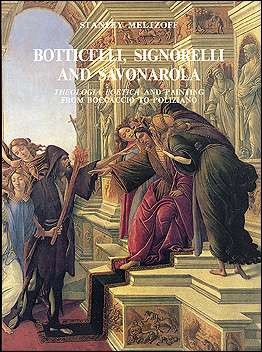 « Back to listing
Plus shipping and CA sales tax (8.75%) if applicable
During his time as a war correspondent for The Stars and Stripes Army newspaper during WWII, Meltzoff was able to view many works by the Old Masters that remained in Italian hands. He was particularly enchanted by Boticelli's The Calumny of Apelles and Primavera. Indeed, he loved to recount the time when, gazing awestruck at the lovely Flora of Boticelli's creation, he could no longer resist the impulse to approach the painting and kiss her full on the lips. The impact of these intensely up-close looks at many of the world's most famous paintings never left him.
Returning to the art world after the war, he continued his education at CCNY and the Pratt Institute in New York and ultimately became a first-order scholar of the arts. While he published many articles during his career, this was his only book. It is a densely written treatise done to further the ideas of his soulmate in art theory, Sir Ernst Gombrich. If an advanced degree in art history hangs on your wall, you will likely find this a fascinating read. If not, we suggest John Grisham.
Published by Leo L. Olschki (Florence), 1987, softbound, 422 pages, illustrated with black-and-white images of the classics. New in wraps.